X tra Tiny Chocolate Teacup Yorkie Ginger – Red Yorkie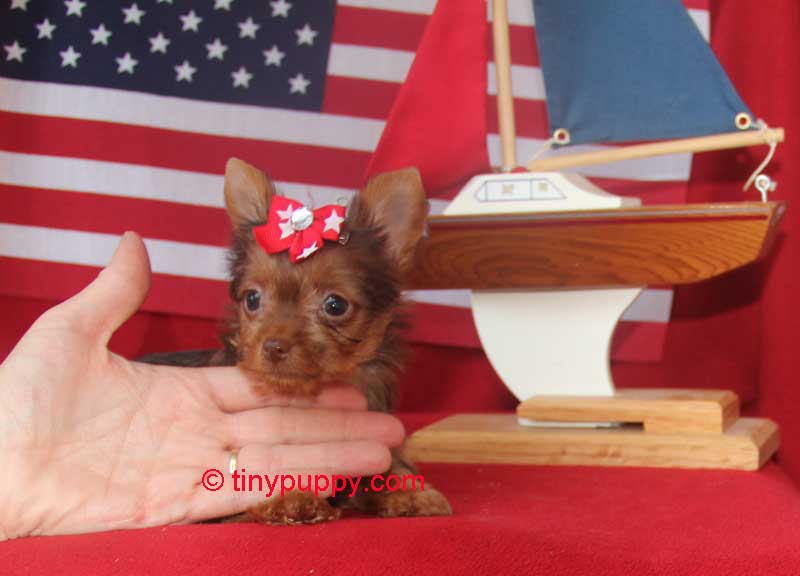 Tiny tiny Red Yorkie Ginger is a cute as can be.  She weighs a mear 2 lbs at almost 16 weeks of age.   Her mom is a Chocolate Yorkie and her Dad is a Liver and Tan Yorkie. She is so tiny and just as cute as can be. She loves to play with her sisters. She is very socialble but loves to cuddle.  We fly with our puppies to deliver them.  Ginger is estimated to be 3lb s full grown.  Oringinally we estimated 3.5 to 4 but this little girl just never grew.  Tiny and petite she is.  She will be that perfect little pet purse baby.
AKC Full Registration Papers
DOB 4-16-13
$3200  $1600  Sold!