Tiny Yorkshire Terrier Emily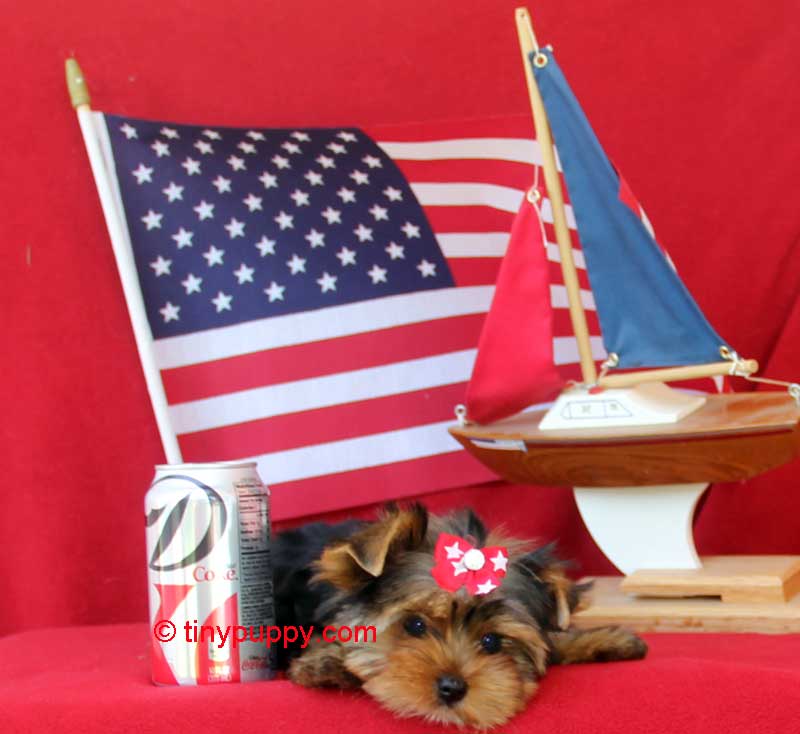 Tiny Little Emily has a sweet disposition and  prances around with a cheerful attitude. She just seems to be happy all the time!   Her little baby doll face is just as cute as can be.  Both her mom and dad have Championship bloodlines.  Her Mom Jaden is just 4.5 lbs and her Daddy Sailor is just 2 3/4  lbs.  Both are as beautiful as she is.
She is being raised in a family home with several girls who treat her like the little princess she is.
AKC Registration Papers
DOB 3/28/13
$3200 $1600